Magnets for Automotive Applications IATF 16949 Certified
High Quality Magnets
From PPAP to Production
EAM has been supplying magnets to our automotive customers for more than 30 years.  We have consistently been among the first magnet manufacturers in the US to achieve all of the relevant automotive quality standards (QS 9000, ISO/TS 16949), and were among the earliest to achieve IATF 16949 certification.  We understand the unique requirements of the auto market and have decades of experience working with engineers and supply chain personnel through every step of the process – from design and development, through sample submission and PPAP, to high volume production.
Whether you need a new supplier for an existing part, or are working on a design for a new program, EAM is ready to help. Need a North American source? We can help with that as well – we are a US manufacturer and can offer some unique options regarding replacement materials if necessary. EAM has decades of experience offering more cost stable and readily available magnet materials to our customers. We are able to make a simple change to magnet materials with very little disruption to the existing process, and we are able to do it while keeping any tooling and other start-up costs low.
Here's a great example of an automotive related linear motor application. The magnet in this case is a multi-pole injection
Designed to sense exact position in steering applications. Injection molded neodymium magnet and aluminum bushing over-molded with polypropylene casing. Magnetized
Technology that other vendors couldn't supply was developed by EAM. Here's what we did to provide the solution… Injection molding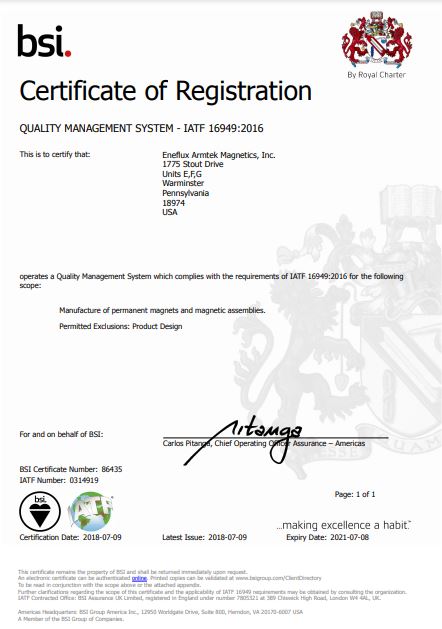 Contact us about automotive solutions
Why Choose EAM?
Fast prototyping
Experienced team of magnet specialists
High volume capacity
Quality – IATF 16949 certified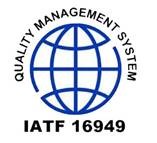 Domestic and offshore supply chain options
Local stock, JIT delivery available